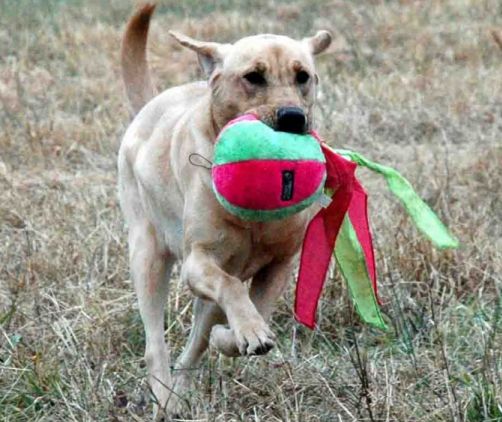 DOG and CAT BOARDING

Let your pet stay with us!
Safe and Sound
in our modern heated
Pet Lodge or Pet Cottage
with Pet Music and lots of TLC



Make a boarding appointment ONLINE









Click to see a VIDEO of
Deep Run Farm!
Our indoor building will keep your pets comfortable during all seasons; cool and refreshed in the summer as well as warm and toasty in the winter. Heating is by clean, odorless propane, so your pet will be breathing fresh, country air.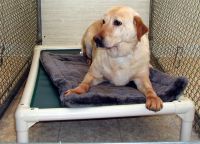 We have two sizes of runs, 4'x10' and 8'x10' - all with private resting pads. You can add a soft fleece lined Kuranda bed to keep your pet extra comfy while vacationing with us.

Your pet will enjoy special Pet Music and pleasant surroundings while a guest at our Pet Lodge. Our employees have been known to sing along with the Pet Tunes as well!

Each dog has his/her own individual run, and is walked to the exercise/play area three to four times daily (included in the basic boarding fee). Pets from the same family can stay next to each other (everyone needs a little private time) but can go out during exercise time to play and frolic together.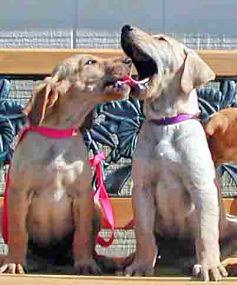 We offer additional options of playtime, swimtime (weather permitting), quiet time, grooming, massage, and nature walks.

We have 116 acres of rolling pasture, woods, and ponds. The entire property is fenced and there are several "play" or "exercise" areas.

Indoor boarding facilities are available for all dogs (not just hunting retrievers). We have special cottage facilities for the tiny, very young, or very old pet who needs special attention.

All boarders receive care and observation 24 hours a day, 7 days a week. A licensed veterinarian lives on site and is available for canine health issues.



Meals are tasty and balanced to suit the needs of our guests. We have several formulas of Eukanuba Diets and Iams Veterinary Diets are available for those with special dietary needs.

You are also welcome to bring your own food, and we will be happy to feed it according to your instructions.

Cookies and treats are given to our guests along with extra hugs to make them feel at home.

A member of our staff will spend time with your dog doing what he or she enjoys best - retrieving, tug-of-war, swimming (usually summer months) or just walking through the fields and woods.

Training options include agility; we have a number of agility obstacles and can introduce your dog to agility climbing or jumping.

We now offer special sleeping accommodations for your pampered pet: Kuranda bed with freshly laundered fleece, $5.00/night.

Grooming and bathing options will have your pet looking good for your reunion. We recommend a bath (ear cleaning and nail trim included!) prior to your pet's going home. Our guests have a lot of fun here in the country, and fun often includes getting dirty!
(Sometimes, even our computer screens need cleaning!)



Make a boarding appointment ONLINE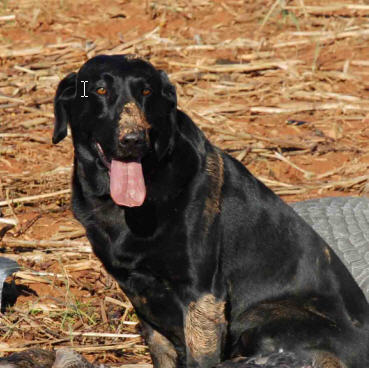 Boarding dogs must have current vaccinations: Rabies, DHLPP, Bordetella (kennel cough), and heartworm preventative. Flea and tick protection is also required, but we can administer that on your pet's arrival. Before confirming a boarding reservation, we require a fax from your veterinarian (or a copy of your veterinary receipt) that confirms your dog is up-to-date with these vaccinations.
We do not currently require, but do recommend canine infulenza vaccination prior to boarding your pet with us.

The basic boarding fee effective is $25 per day, $30 for holidays.




DROP OFF AND PICK UP HOURS

MONDAY, TUESDAY, WEDNESDAY, THURSDAY, FRIDAY, SATURDAY
10-11 AM AND 4-5 PM

SUNDAY 4-5 PM

Other times available by appointment



Need some more information or have a question? Please ask us!

See our customer feedback




Deep Run Farm
13727 Blackwells Mill Road
Goldvein, VA 22720

(540) 752-4710/4888 FAX (540) 752-4775 deeprunfarm@deeprunretrievers.com
Home | About | Boarding | Breeding | Puppies | Trained Dogs | Health Care
Customer Feedback
Norwich Terriers | Kudos | More Information