HTML>
TRAINED DOGS FOR SALE
Trained Dogs


If you are looking for an older puppy or a dog that has already been obedience or field trained, Deep Run Farm has several excellent candidates.
These dogs have received varying amounts of training depending on their ages.


Photos and Letters from satisfied trained dog and puppy owners.

Need some more information or have a question? Please ask us!


---
If you decide you want one of our trained dogs or puppies, please fill out Adoption Questionnaire so that we can help you select one to suit your lifestyle.
FC BRR Seaside Good Timing Man "Waylon"

Waylon is a 7 year old all American Field bred labrador retriever. He is fully trained and would make a spectacular hunting dog, and companion. He is well behaved in the house and kennel and travels well.
He is in excellent health and current on all vaccinations and health care.
HIs sire NFC FC AFC Robber's Stray Bullet, dam Seaside's Warrior Princess.
He is OFA Hips Excellent, OFA Elbows Normal, 2022 Eye Exam Normal, EIC, CNM, PRA Clear , D Locus Clear, Advanced Cardiac Clearance, CHIC # 148546
He is a proven sire.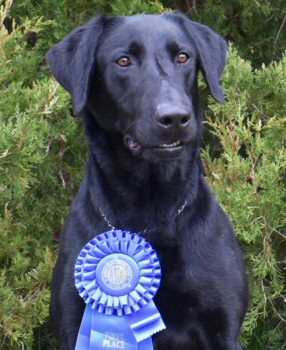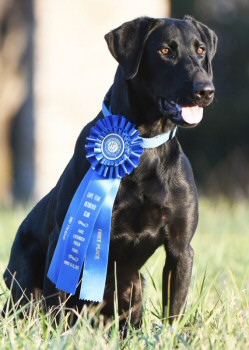 Deep Run Farm
13727 Blackwells Mill Road
Goldvein, VA 22720

(540) 752-4710/4888 FAX (540) 752-4775 deeprunfarm@deeprunretrievers.com
Home | About | Boarding | Breeding | Puppies | Trained Dogs | Health Care
Customer Feedback
Norwich Terriers | Kudos | More Information