News


At the Mid-Atlantic Spaniel Club on October 27, 2013,
GCH Can/UKC CH Poplar Forest Play It Again Sam UD RE MH completed the requirements for his Upland Master Hunter Title, the
FIRST Labrador Retriever in the history of the breed to become an Upland Master Hunter!
Read the AKC congratulatory letter posted on the AKC website (PDF).
Sam is co-owned by Phyllis Giroux, DVM, Jack Jagoda and Sheree Moses.
Sam and I met a lot new friends on this journey. We can never adequately thank those who helped us along the way...Steve Roth, RIck Shields, Sharon and Phil Townley, and Neil Selby and Leslie Carter.
The flushing tests combine elements of upland hunting with retrieving to truly round out a superior hunting companion. For anyone interested in learning more, the Maryland Sporting Dog Club will host a Spaniel Flushing Test at Shady Grove in Remington Virginia on December 7/8. Premium posted on entry express. Join us!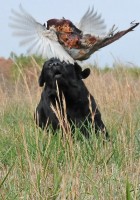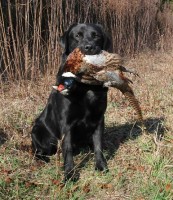 Kudos about Deep Run Dogs